Hi, last September 20th was very special for me. After years I finally took my JS performance test at MS Rodrigo Sfreddo shop in Nova Petropolis, Brasil.
I passed the test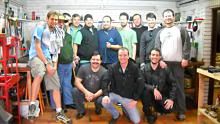 A good friend, Manuel Quiroga, took this video of the test.
This part has an edition problem, I will re make the video soon..